Best Tips for Body and Mind Wellbeing
10 Best Tips for Body and Mind Wellbeing
The brain is the most powerful and complex organ in the body.
Your mental health does not only control your consciousness, but also determines your physical health and the way your body functions.
Life is rarely as smooth sailing as we would like it to be.
We often face disappointment, stress, grief and negativity which can affect your mental health.
Best Tips for Body and Mind Wellbeing
So how can we strengthen our mental well-being? Here are 10 essentials that can help boost your mental and body wellness.
1. Eat well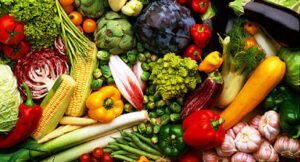 Eating well is not only important to our bodies, but it is also important to our minds.
Some mineral deficiencies, such as iron and vitamin B12 deficiencies, can lead to low mood.
Try to eat a balanced diet.
Best Tips for Body and Mind Wellbeing
If you find that you are a particularly stressed or anxious person, you should try to limit or eliminate caffeine as this can make you feel jittery and anxious.
2. Daily Exercise
Exercise has many therapeutic and preventive benefits for physical and mental health.
It doe's matter how much you do, even if it is less than the suggested amount, is likely to produce benefits to your body.
The Centers for Disease Control and Prevention (CDC) says that
"Regular physical activity is one of the most important things you can do for your health," and everyone can benefit.
Physical activity plays a very important roe to reduce anxiety, and this benefit can start right after a moderate or vigorous exercise session.
Best Tips for Body and Mind Wellbeing
Longer term, regular exercise can also help reduce the risk of depression.
In addition to that Exercise has countless importance to our body and brain as listed some below
Improves cardiovascular health
Helps with diabetes management
Reduces risk of some cancers
Improves bone health
Helps build and strengthen muscles
Increases chance of living longer
Helps maintain a moderate weight
Best Tips for Body and Mind Wellbeing
Improves brain function and reduces risk of dementia
3. Drinking plenty of water
Did you know that water can help burn fat and keep you healthy?
And that 70% of our brain is made up of the same water that is so important for the proper functioning of our bodies?
In fact, water also regulates digestion and helps eliminate waste.
Without water or enough of it, our bodies either operate at low capacity or sometimes parts of it stop working.
Definitely drink water when you're thirsty and drink extra water when it is warm outside to keep you perfectly hydrated.
4. Begin your day with a cup of coffee.
Coffee consumption is associated with lower rates of depression. If you can't drink coffee because of the caffeine, try another drink that's good for you like green tea.
5. Get enough sleep
Sleep is very important to our physical and mental health, After a very long busy day our body and brain could really us a good rest.
Best Tips for Body and Mind Wellbeing
Sleep helps regulate the chemicals in the brain that transmit information. These chemicals are important in managing our mood and emotions.
If we don't get enough sleep, we can feel depressed or anxious.
Sleep is really important for our physical and mental health.
Sleep helps to regulate the chemicals in our brain that transmit information.
These chemicals are important in managing our moods and emotions.
If we don't get enough sleep, we can start to feel depressed or anxious.
6. Rest / Relaxation
Rest and relaxation are not the same as sleep.
You may fall asleep, but rest is really a rejuvenation of your body, mind, and spirit.
Holidays can be different for each of us. For some, it could be going out to dinner with friends.
For some it may be like reading in the evening, watching TV or playing golf.
Whatever charges you, you need more.
Your body needs rest from its work and so does your mind.
Focus on what you stop at and do it for a while each day.
10 minutes is a good place to start if you always have a busy day, but don't forget to add an hour or more per week.
When we push ourselves too hard, our body suffers, and I know how hard it can be.
And when our bodies ache, our minds ache, too.
Best Tips for Body and Mind Wellbeing
Make rest and relaxation a priority!
7. Laughter is the best medicine.
Laugh yourself silly and have fun whenever you can.
Laughing can help to keep the doctor away because humo​ur activates the brain's reward and pleasure centres, generating emotions and relaxing the mind.
8. Manage stress
Stress is often unavoidable, but knowing what triggers your stress and knowing how to cope is key in maintaining good mental health.
Try to manage your responsibilities and worries by making a list or a schedule of when you can resolve each issue.
Often if you break down your worries and stresses and write them down, you realise that they are manageable.
Try to avoid burying your head in the sand, and tackle problems face on.
Best Tips for Body and Mind Wellbeing
If you find you are having trouble sleeping, or are waking up thinking about all of the things that are stressing you out, write them down and reassure yourself that you can deal with them in the morning.
9. Say No To Alcohol, Smoking And Drugs
Drinking alcohol and smoking aren't things we always associate with withdrawal symptoms, but they can have some effects on your mental health.
When you have a few drinks, you may feel more depressed and anxious the next day, and it can be difficult to focus.
Heavy drinking for long periods of time can cause you to have a thiamine deficiency.
Thiamine is important for brain function and a deficiency can lead to severe memory problems, movement (coordination) problems, confusion, and eye problems.
If you smoke, between cigarettes your body and mind go into a state of withdrawal which makes you nervous and anxious.
Other drugs often leave you in a state of withdrawal and can often cause very low mood and anxiety.
Best Tips for Body and Mind Wellbeing
More serious effects of medication include paranoia and delusions.
There is some research suggesting that substance abuse is linked to the development of mental disorders such as schizophrenia.
10. Ask for help
One of the most important ways to keep yourself mentally healthy is to recognise when you're not feeling good, and to know when to ask for help.
There's no shame in asking someone for support if you're feeling low or stressed.
Everyone goes through patches where they don't feel as good as they should.
You can try speaking to your friends or family, or if you think your mental health is getting on top of you then you can speak to your GP.